One question I've been asked a few times is when does building a Zettelkasten System pay off? No, it's not going to do much for you in the way of new connections you didn't know were around when you only have a few notes. It's going to take time to build up notes and ideas, then one day it will click.
While this has happened for me for a while, Readwise and its Obsidian integration recently made it happen again.
Let's start with the standard disclaimer, Readwise gave me access to this plugin and to a paid account at no charge. They did specifically say that I was under no obligation to make a video about their service. They were not offered any opportunity to see this post or video before you. The link at the bottom is an affiliate link.
What is Readwise
Readwise is a service that syncs with Kindle, Apple Books, and lets you highlight articles. It tracks all your highlights and with tools like the Obsidian integration, it will sync these highlights to your Obsidian database.
There are a few caveats when you set this up. It doesn't work with Obsidian on your mobile devices at this point. That means you'll need to keep a desktop install around to sync your updates from any reading you do. I simply leave it open on my Mac and it syncs every hour which means Obsidian on my iPad or iPhone gets the changes as well.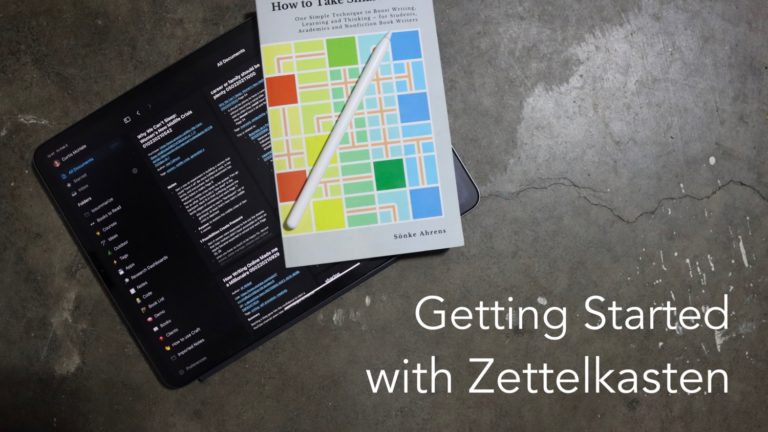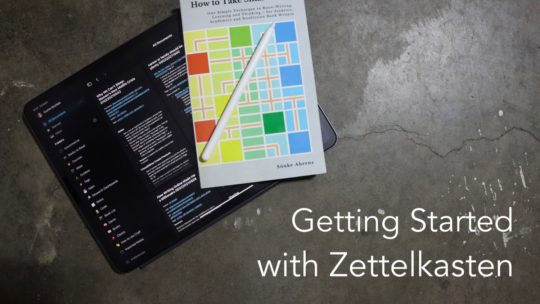 Getting Started with Zettelkasten
If you've been wondering about what Zettelkasten is and how to start organizing your notes with this excellent system then this course is for you. I'll walk you through how I use this system to develop my reading research for posts like this one here. You can also become a member to get all my courses.
$99 USD (30-day guarantee)
The other caveat is that you need to use Chrome to set it up. I don't know why, but that's what you need to do at this point.
Even if you make notes on your highlights from the Obsidian end, you won't lose them. Readwise simply appends any new highlights to the note.
One final caveat is that if you test out sync with the demo account it will only sync 10 books. Once you upgrade you'll have to delete the Readwise/Books folder to force it to sync again. Once I did this I got my 200 books synced in under 60 seconds.
If you're interested in Readwise then it's $7.99 a month to get access to tools like the Obsidian integration. I find it worthwhile since it brought in 200 books I had notes on, but knew I had to manually review and migrate them into my Obsidian vault. As you'll see below, the sync meant I made a connection within a day to notes I had previously.
What was the new connection Readwise helped make?
While I'm primarily a paper book reader now, it hasn't always been the case. I have around 200 books I've read and taken notes on in Kindle. I still take my Kindle Oasis with me fairly regularly and read some of the many books I own but haven't got to.
While away for the weekend with my wife I was reading The Devil's Curve, which is a look at how the Canadian Government is complicit in the violence that happens while companies extract resources from South America. It brought up the 1930 Banana Massacre at the hands of Unite Fruit, which got me thinking I had read about Samual Zemurray who actually started that company. After a minute of searching, I found my notes on The Fish that ate the Whale and I connected the two.
In fact, I started an entirely new idea going on the true cost of the fruit that we eat every day. How much death is in a can of pineapples that are put on pizza?
I'm not sure where that idea will go yet, but Readwise helped me have the notes to make the connections.
If you're interested in Readwise and Obsidian, you can use my Readwise link to get double the demo time to try it out. I'm very happy with what it's provided me within just a week of using it.