We've all created notes that have no links to anything else before. Off they go into the ether rarely to be seen again. Today we'll look at how the Dangling Links plugin can help you find those notes so you can do something with them.
Setting Up Dangling Links
To install the Dangling Links plugin go to Community Plugins click Browse and search for Dangling Links. When you see the card come up click on it and then click install.
Next, you'll likely want to ignore some folders to reduce the pollution of things you don't need to see in the results page. For me, I have a long list of folders to ignore, because I'm not currently concerned with the notes that don't exist.
Take the Book List folder for example, this is simply a bunch of links to possible books to read in the future. I'm not that concerned if the actual note doesn't exist at the moment. If/when I read the book I'll create a note for it.
The same idea exists for the notes under my Boards folder. Those are a number of Kanban boards with ideas for blog posts. Unless I go to write the content, I don't need the note so they can remain empty links for now.
Using Dangling Links for Obsidian
Once you have some excluded folders set up you're ready to find notes that don't exist in your vault. You can use the command pallet to invoke Dangling Links. On macOS that would be ⌘ P on Windows/Linux, it should be CTRL P. Then search Dangling Links.
From there the UI should open up on the right side of Obsidian in the sidebar. If the sidebar doesn't open use the Command Pallet and search sidebar to open the right sidebar.
There are two views in the sidebar. On top is a view of the dangling links for the currently open note, and at the bottom is a view of all dangling links in your current vault. Clicking one of the dangling links will open the note in your main editing window and take you to the line where the link exists.
From there it's time to look through your notes and start creating the notes that don't exist. This is a good part of your note review process, so you should take a look at these dangling links and create a few notes every few weeks.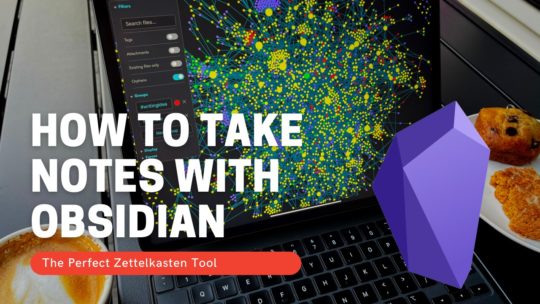 Getting Started with Obsidian
If you want to learn your way around Obsidian so that you can build a great note system then this course is for you. I'll cover basic folder structure when to use tags or links, and the plugins I think everyone needs to make their Obsidian experience excellent. Plus much more. If you want all my courses, become a member.
$99 USD (30-day guarantee)