A few times in the last year I've heard someone read Ikigai and got a lot out of the book and recently it was my turn. Ikigai roughly translates to "the happiness of being busy"1, but as I read the book it felt more like your ikigai is your life purpose if we wanted to translate it directly into Western terms. In fact according to those born in Okinawa they view it as the reason you get up in the morning2.
The purpose of Ikigai by Hector Garcia and Francesc Miralles is to help you find the reason you get up in the morning so you can live a long and fulfilled life3.
The book takes a look at those areas of the world where people live over 100 with regularity and focuses specifically on Okinawa which has a very high percentage of these people. While the book looks at their diets, I think the more impactful parts dealt with how they interact with the world around them.
At Work
The first big difference between Okinawa and the world many of us inhabit is that they don't spend their lives focused on what others tell them to do at work. Most citizens focus their time on what they want to do, what brings them fulfillment.
The authors talk about how doing what your boss tells you to do brings on existential crisis as there is a gap between what you do and who you think you are. This crisis leads to self-medication via a search for power or pleasure and once we realize that this isn't filling the hole we have in our lives it's easy to sink into despair 4.
They found that the happiest people are not the ones that achieve the most money or power, but those that spend more of their time in a state of flow5. Focused on doing that thing that brings purpose to their lives.
Connections
The second area of difference is in the connections that are made in the community. The residents spend much of their lives interacting with their community and helping out those around them 6. They do stuff in sync with the community around them which has been shown to improve your happiness 7.
Centenarians are more likely to engage in volunteering in their community8. They make their expertise available to those around them and are happy to be interrupted so they can engage in helping someone near them.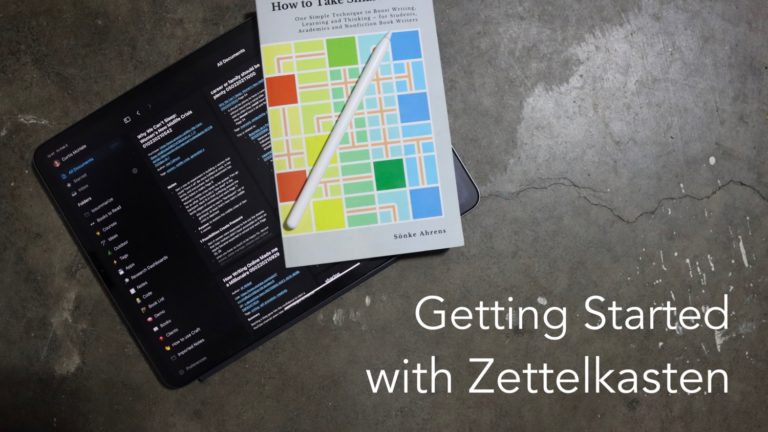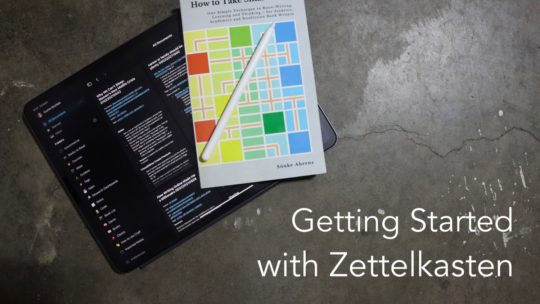 Getting Started with Zettelkasten
If you've been wondering about what Zettelkasten is and how to start organizing your notes with this excellent system then this course is for you. I'll walk you through how I use this system to develop my reading research for posts like this one here. You can also become a member to get all my courses.
$99 USD (30-day guarantee)
This is the opposite of much of what we are taught in the west. We are encouraged to have full control of our time and not let anyone have any claim on it. A sign of success is control of your time, but that state of being a lone wolf would be seen as highly undesirable in Okinawa. Instead they prize the connections between people and the amount they can help each other9.
Exercise
Third, those that live longer have a regular practice of exercise. Spending too much time seated at work or at home is not good for you, yet it's the natural state of many in North America10. This is in part attributed to our work, but the design of our cities that don't make walking possible and prioritize car as the most desirable transport method is also a strong contributing factor to the lack of exercise. We also can't make community connections in our cars, but when you walk down the street neighbours just interact and you build community connection.
Instead, we should walk more11, do karaoke together, garden, and do light exercise daily. You don't need to run marathons, you just need to not sit all the time12.
Challenge Your Brain
Finally, those that live the longest spend time challenging their brains with new learning regularly13. They read or learn new skills. When something gets hard they don't stop figuring that a task is not for them. They dig in and expend real effort to accomplish a new skill.
Maintaining an active adaptable mind is one of the best ways to stay young14. You can teach an old dog new tricks, and the best way to become an old dog is to keep learning new tricks so that you can keep your brain functioning well.
Keeping our brain challenged means we need to pursue high-quality leisure as defined by Cal Newport in Digital Minimalism. High-quality leisure has three main components.
First, it involves demanding activity instead of passive consumption. It means not sitting in front of the TV, but doing something that requires effort from you.
Second, high-quality leisure is often working that produces something in the physical world. It's painting, planting a garden, or fixing bikes. It's activity away from the digital world.
Third, high-quality leisure regularly includes interactions with others. This is board game night or a group run.
Finding Your Ikigai
The hardest part of this book for North Americans is likely to be finding your purpose. The authors ask us what things do we enjoy so much that they make us forget about the time spent on them15? Does the work all the time culture of North America even let us spend enough time away from work to know what we enjoy?
The second hardest part of finding your purpose is likely the pursuit of that which gives you life no matter how hard it becomes16. Even when the cards seem stacked against you, put effort into living your purpose. For many that may be outside what they do for work, which means you can't let work invade every moment of your life. You need time for high quality leisure that helps recharge you so you can continue moving forward.